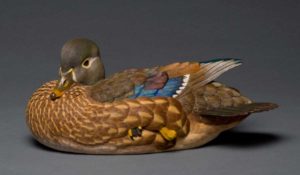 So, I bet you're probably wondering what in the world I might have to say about decoys … and why I'd take the time to write about them in a blog.
AND … what in the world would that topic be doing on a Christian training website anyway?
Because it could be the answer to many of the fears and frustrations you struggle with on a daily basis, and may have even been struggling with your entire life!
I looked up decoy in the dictionary … just to see if my thinking was on track … and yes, indeed it was. A decoy is a lure … and it's fake! Like a wooden duck, or fancy bait used on a fish hook … something artificial designed for one purpose alone: to lure and to deceive!
As Christians we need to be able to recognize a decoy when we see one, but unlike the wooden duck or shiny sparkly bait, they're often not pretty. On the other hand, sometimes they extremely beautiful and tempting!
Some ugly decoys might be a bad medical report, a scary situation, financial troubles. We may see them, have to deal with them, but as Christians we can decide if we want to accept them as the truth. Many times, they're only decoys. This is why it's so important to know what GOD's WORD says!
Here are a couple of examples. When my first son Mike was born and we were still in the hospital, the doctor came in and said the shape of his head looked odd … that there might be something seriously wrong that would require surgery in the future, and would be very bloody. Can you imagine getting that report as a first time brand new mom about your precious new baby?
(Personally I think doctors should be especially trained in the way they speak to their patients … it could make all the difference in the world, even life or death, but that's another blog for another day!)
In our case, the doctor put a great fear inside of us … which we could have believed … but instead we recognized it as a "decoy" … and we stood on GOD's WORD, and after six months of rechecks, it was concluded that there was absolutely nothing wrong with Mike's head!
Just because a doctor says something, it doesn't necessarily mean it's true! (or that GOD couldn't fix whatever it was!)
Another common example is in the financial realm. So many people are living way below what GOD intended for them, barely having enough money to get from paycheck to paycheck … but GOD's WORD says that HIS children will lend and not borrow, and that HE'll supply all our needs, and that if we give, it will be given back to us, good measure, pressed down, shaken together, running over … a blessing that we cannot contain.
The constant financial lack and struggle is not real, although it sure seems to be, just like a good decoy! The problem is when you believe the decoy is real, not a temporary situation. So many people get stuck in mediocrity, always struggling, not realizing GOD promised so much more to them. They believed the "decoy" rather than GOD's WORD!
On the other hand, there are some very beautiful, tremendously tempting decoys out there as well. These are things we may desire that are contrary to GOD's will for our life.
Perhaps it's a person we're interested in … other than our spouse?
Maybe it's pornography?
Or working hard only to achieve greater financial status just so you can acquire and amass more fancy stuff?
Anything that puts your affections on something other than GOD is also a decoy … a modern day idol!
It would seem to be the thing that will bring fulfillment …but instead it will lure you in with it's deceptive appeal, and then you're hooked, and it's really hard to get out of that mess!
Yes, my friend, decoys are real, and they're all around us. You would be wise to look closely to see if something's a decoy or not before you believe it!