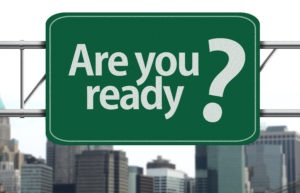 People think of GOD in many ways … Our Heavenly Father, the Great Physician, Counselor, an ever present help in times of trouble, and for some, their best friend.
But have you ever thought of GOD as a recruiter?
HE is!  HE has a lot of very important work to be done on the earth, and HE's always looking for people HE can count on to do HIS WILL!
"I've looked over the field and chosen you for this work."  (Haggai 2:23)
In fact, a lot of the testing that we go through in life is so that GOD can find out what's really in our heart.  Do you choose to follow HIM, and do HIS WILL above all else?
There really is a tremendous amount of work to be done … all sorts of people around the world need help, the homeless, the lonely, the disabled, mission fields around the world, and entire nations that need to be set free!
GOD is looking for people HE can count on to do the work!
And when GOD chooses you for a particular role or endeavor … after you've proven that you desire to do HIS will above all else … HE will do everything to make sure that you are strongly supported … and have everything you need to get the job done.
"The eyes of the LORD move to and fro throughout the earth to strongly support those whose heart is truly HIS!" (2 Chronicles 16:9)
Although I've been a born-again believer for well over thirty years, and passionately in love with the LORD all that time, it wasn't until about eight years ago that I developed a new habit of spending extensive time in the WORD in the wee hours of the morning every single day, and haven't missed a day since.  I read it. I write it. I meditate on it.  That discipline has literally changed my life in so many amazing ways.
Several years ago, during my daily quiet time with GOD, in the middle of reading whatever I was reading that day, the LORD spoke to me so clearly, "You're Promoted!"
I wrote it down in big letters in my journal … and thought to myself that's great, but I had no idea what I was promoted to.  I just knew those two words had a profound spiritual significance.
I now know what I was promoted to …starting GOD's new training company, Success With God International!
The desire to help millions of people become all GOD intended for them to be had been a dream that burned within my heart for as long as I can remember.  I knew there was something more GOD wanted me to do … and I was chomping at the bit to do it … for well over a decade … but apparently GOD knew I wasn't ready.
Until that one day when HE told me "You're Promoted!"
What about you?  Is there a longing within your heart to do more, to be more … to have more of an impact somehow?  Even though it might seem very vague and far off?
That longing was put in your heart by GOD HIMSELF, before the foundation of the world!  Many of the things that you've gone through in your life, even though you may not realize it yet, have been divine set-ups for the wonderful assignment GOD has for you.
So what should you do in the meanwhile?  Learn to listen to HIS beautiful, loving and gentle voice.  Get to know HIM intimately through HIS word.  And when HE prompts you to do something, DO IT!  Right away!  No questions asked.
HE's looking for people who can be trusted to do what HE needs done. And when you get promoted by GOD, the most amazing and awe-inspiring things will start happening in your life.
Get ready, I have a feeling things are going to start getting very exciting for you!